Who are we and why engage us
It is our experience as Business Brokers – Certified Business Valuers that will translate to you into a solid, substantiated opinion as to the value of the business.
An accurate Business Valuation is the first step to a successful sale. At Business Valuations and Appraisals Perth; we have access to the latest sales data from around the country. If you are in the market to buy or sell we have the expertise to deliver an accurate, detailed report on your project in today's market.
Our brokerage firm has been established for over 14 years and as part of the business sales process; a valuation or business appraisal is always the first step in determining what the business can realistically sell for, in today's marketplace. Our brokers will accurately analyse the information provided; as they have the qualifications and expertise to give a fair and accurate summary of what your business is worth.
If you have ever asked yourself questions like "how much is my business worth", "I want to sell my business", "value my business" or "I need a business valuer"; then feel confident that one of Perth's best business valuers is only a simply phone call or email away!
Code of Conduct
All of our business valuation services are in accordance with AIBB code of Conduct for Registered Business Valuers (RBV) and International Accounting Standard No. 255
Australian Institute of Business Brokers
Code of Conduct applying to Registered Business Valuers
View our 'Contact' page to get one of our friendly brokers to assist you, in any business related queries that you may have.
Experience – Knowledge – Qualification
The combination of our experience and knowledge will provide for you an accurate valuation suited to your needs.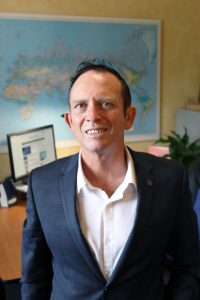 Martin Smoothy is the principal of both Business Mergers and Sales Perth and Business Valuations and Appraisals Perth.  His experience covers over 30 years of Business ownership, Business Sales and Business Valuations.
Martin steers Business Mergers and Sales to transact up to 80 SME businesses a year. He supplies Valuations for all business types to individuals, banks, accounts and others for a range of purposes. He has completed Valuations for the Swiss Stock Exchange and the London Mainline.
Principal of Business Mergers and Sales Perth
Principal of Business Valuations and Appraisals Perth.
Registered Business Broker – Australian Institute of Business Brokers (AIBB)
Registered Business Valuer—Australian Business Valuers
Registered Business Agent  – Western Australia